February 7, 2018 | By Ted Williams, Charlotte Agenda
Holler & Dash, a fast-casual biscuit restaurant owned by Cracker Barrel Country Store, will open near the new Harris Teeter in South End on Tuesday March 13.
This is the seventh Holler & Dash location.
I respect that fact that Cracker Barrel launched this type of concept to compete with quick-service chains like Panera Bread and Chipotle. Gutsy. It also diversifies the company without brand confusion.
"With its biscuit-inspired menu that pays tribute to the South in an innovative and modern way, Holler & Dash was created to extend our reach into urban [areas] and attract new audiences," Cracker Barrel CEO Sandy Cochran said on a recent earnings call.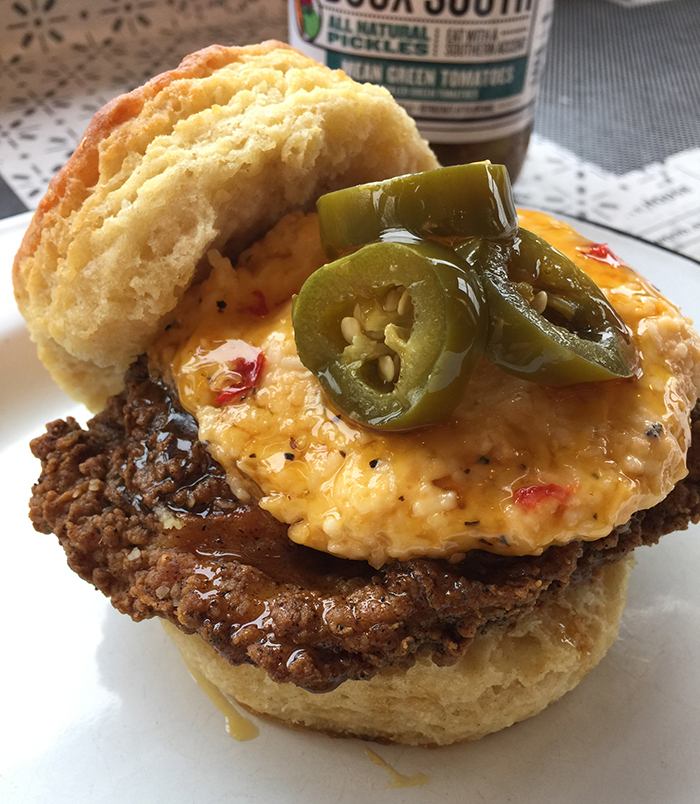 Chicken. Set. Go. ($9) – Fried chicken, pimento cheese, jalapeno, sorghum.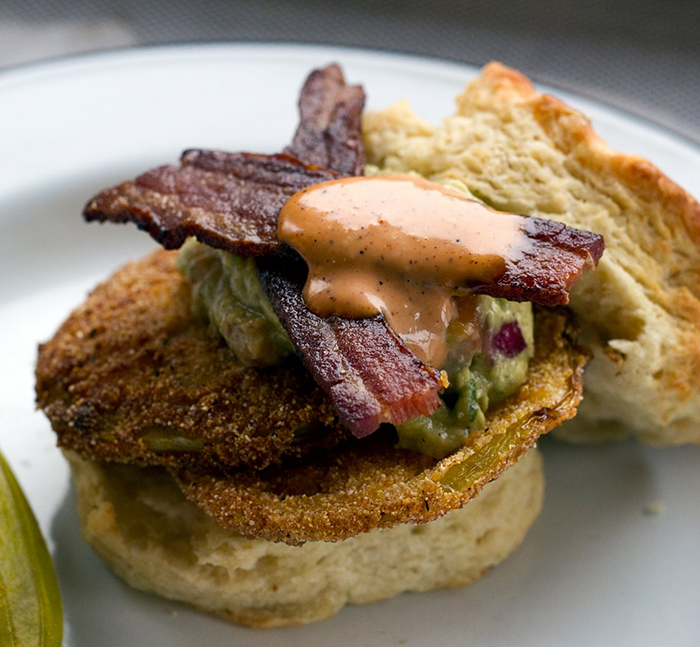 Hollerback Club Biscuit ($9) – sliced bacon, sliced fried green tomatoes, guacamole with hollerback sauce.
The Holler & Dash space in South End
It's a quick serve restaurant, so you'll order at the counter and then sit at your table.
In terms of interior design, expect that industrial, millennial vibe: exposed brick, industrial lighting and a mix of booths and high tops.
It's in the same shopping center as fancy smoothie spot Nékter and the future home of Sea Level sister concept, The Waterman.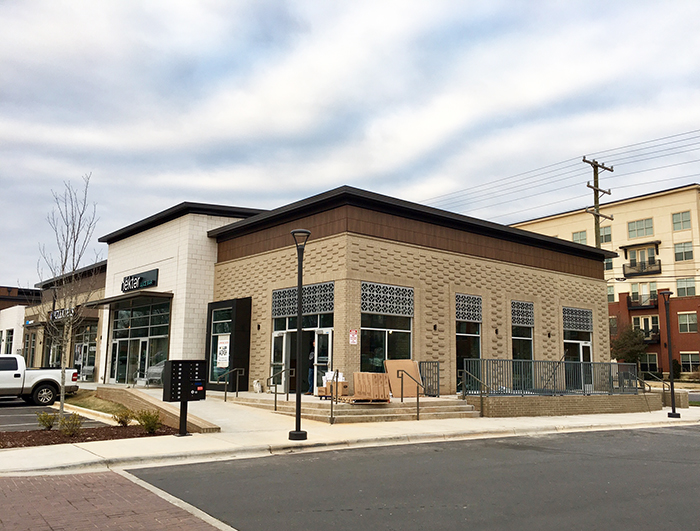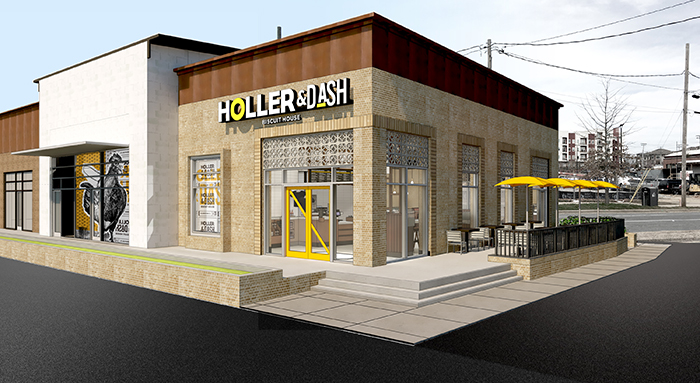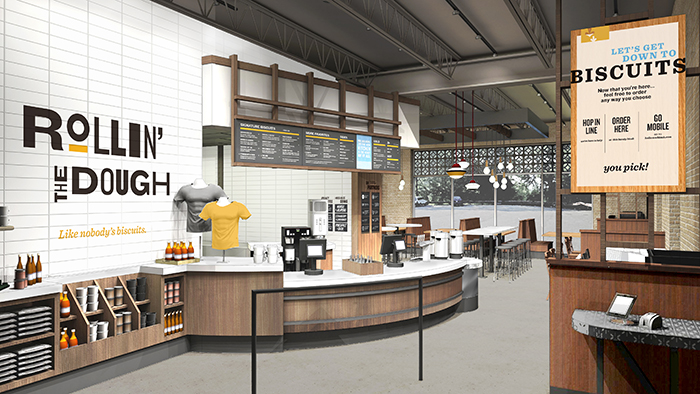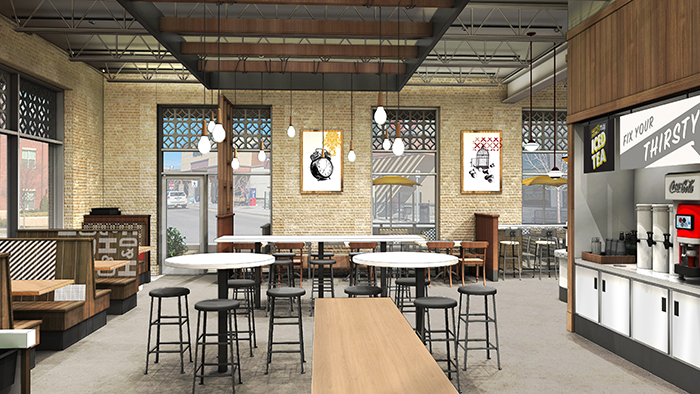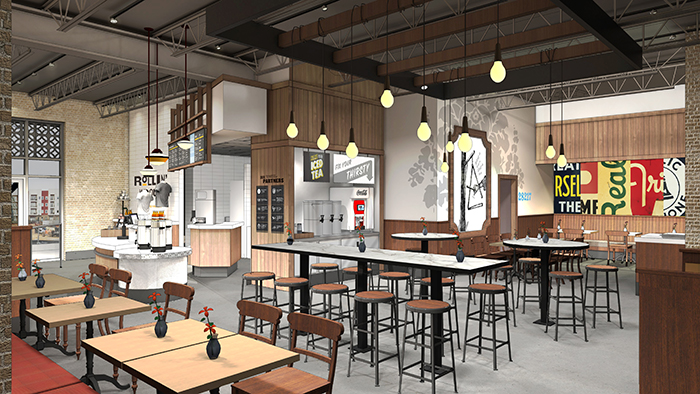 The Holler & Dash menu
Signature biscuits run around $9. Classic biscuits like a Bacon Egg and Cheese are around $5. Side items like their tot bowl, fresh fruit, grits and beignets range from $3-$5.
Also expect dishes like their Hey Eddy! Omelette ($7.50) – open-faced omelette with goat cheese, asparagus, heirloom tomatoes with basil, several fancy toast options and a few sandwich and salad options.
The most popular signature biscuits are the Kickback Chicken, Pork Rambler and the Chicken.Set.Go.
Signature biscuits: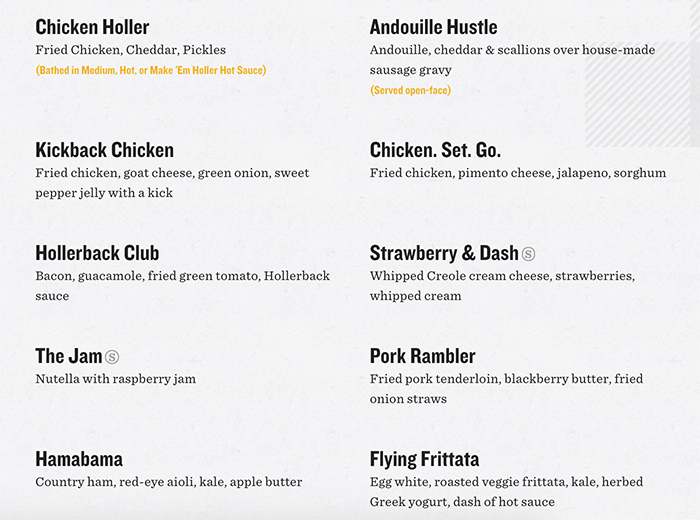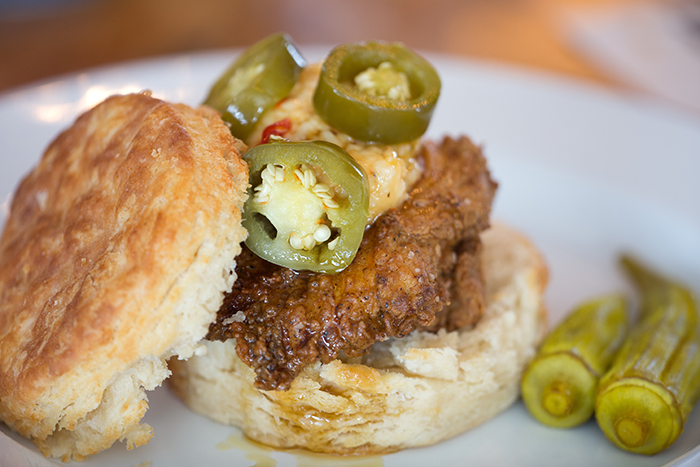 Spicy!
Here's a look at a few other dishes: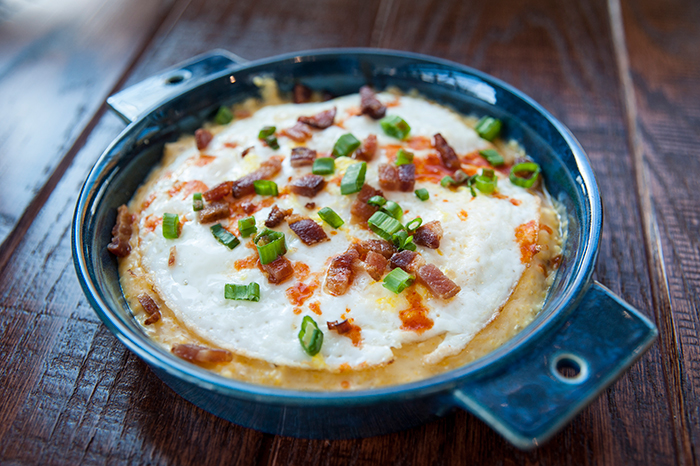 Grit Bowl ($7) – grits cooked with cheddar cheese, bacon, fried egg, hot sauce and green onions.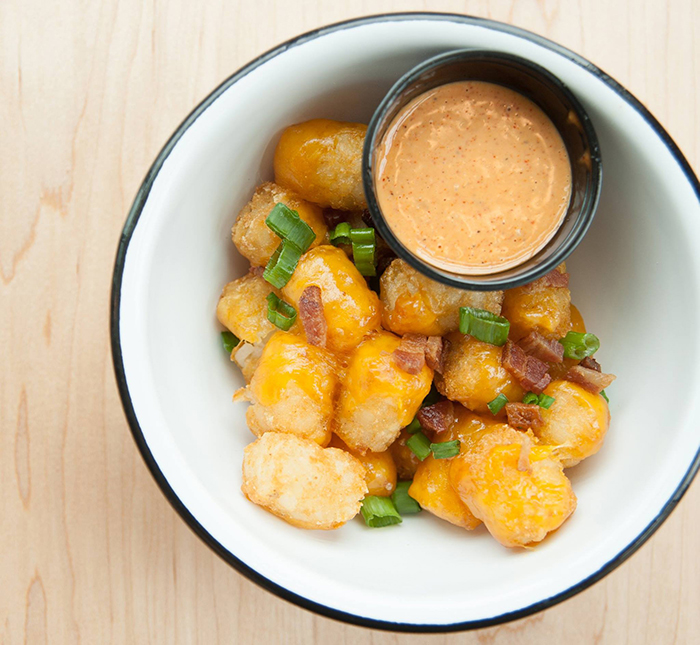 Tot Bowl ($5) – Bacon, cheddar, green onion and Hollerback Sauce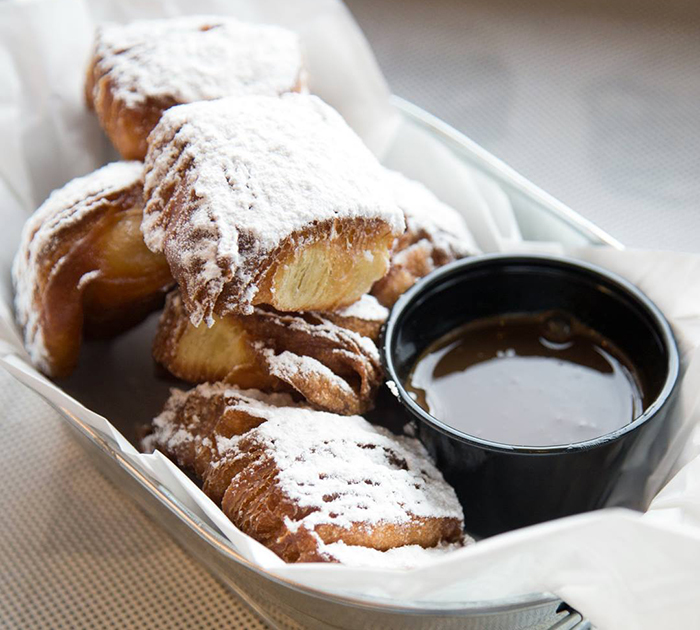 Beignets ($5) – New Orleans-style donuts with coffee dipping sauce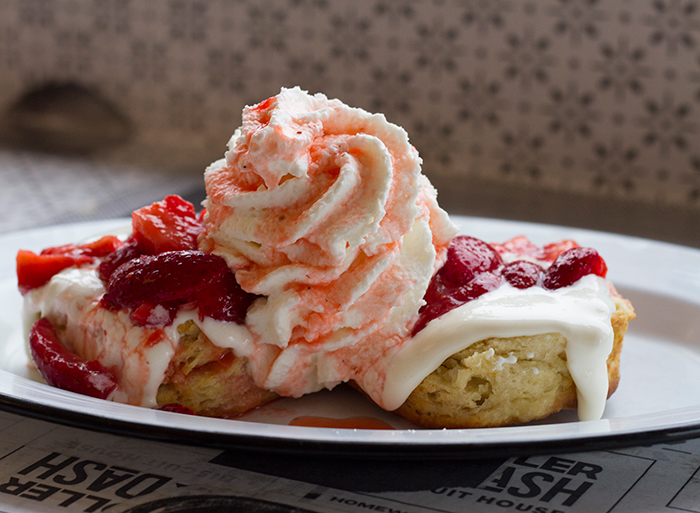 Strawberry & Dash ($8.50) – strawberries, creole cream and cheese.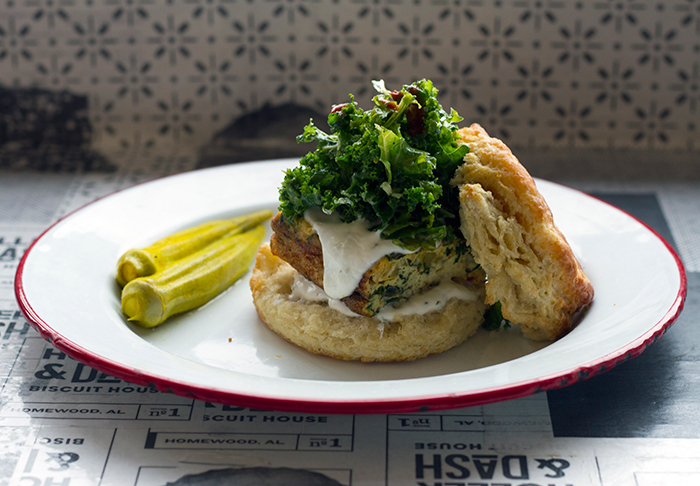 Will there be Avocado Toast at this "Cracker Barrel for Millennials" restaurant? Duh. It'll run you $6.50 – Avocado Smash, Watermelon Radish and Lemon Dijon on wheat toast.
All images courtesy of Holler & Dash
Read the original article in the Charlotte Agenda.