June 14, 2018 | By Ted Williams, Charlotte Agenda
The Waterman — a two-story, oyster-themed restaurant and bar with a rooftop terrace — will open this September a few doors down from Holler and Dash in South End.
The Waterman will open at 4 p.m. on weekdays and noon on weekends.
The brains behind the project is Paul Manley (great guy), who also runs Sea Level in Uptown.
The Waterman team is still finalizing the menu, but it will definitely feature a lobster roll, raw and steamed oysters, a low country boil, and what the team is already claiming to be "the best fried fish sandwich in Charlotte."
They'll also have a "house oyster" from North Carolina (the same house oyster you can find at Sea Level in Uptown). Basically, Paul and his team are oyster-obsessed, so expect the best oysters available.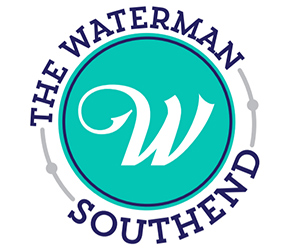 Here's what The Waterman will look like:
Well-known interior designer Carrie Frye led the project's design. On the first floor, you'll walk into exposed oyster shucking happening straight ahead, a mural of a salty old seaman (a modern-day coastal version of the Marlboro man) and oyster rakes on the walls.
On the rooftop terrace, you'll have a clear view of Uptown through the back of the bar. You'll also find a mix of seating including friendship tables for casual groups.
I'd expect to see a mix of neighbors enjoying oysters, casual business meetings and couples on date night. As a comparison, the vibe will be more casual than Sea Level.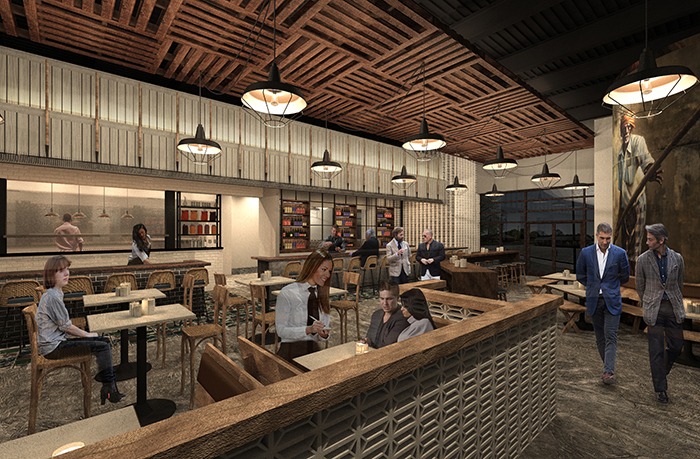 First floor of The Waterman (if you know this shopping center, the parking lot is through the windows on the right).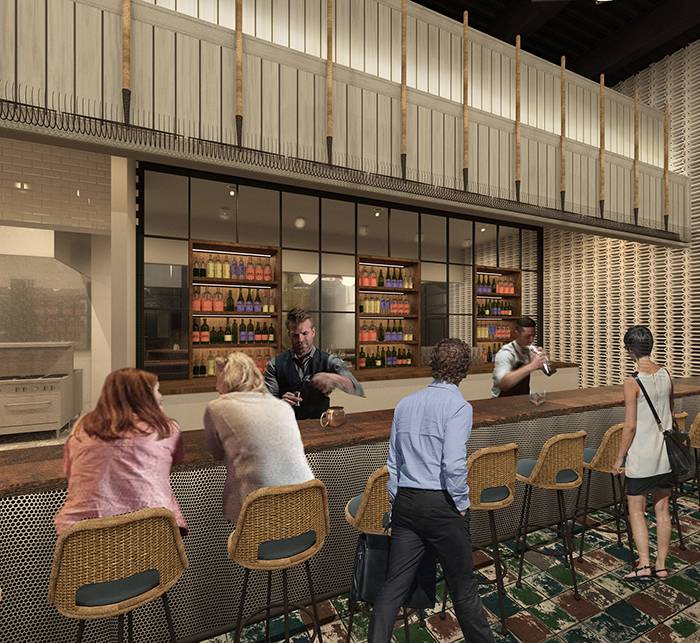 First floor bar area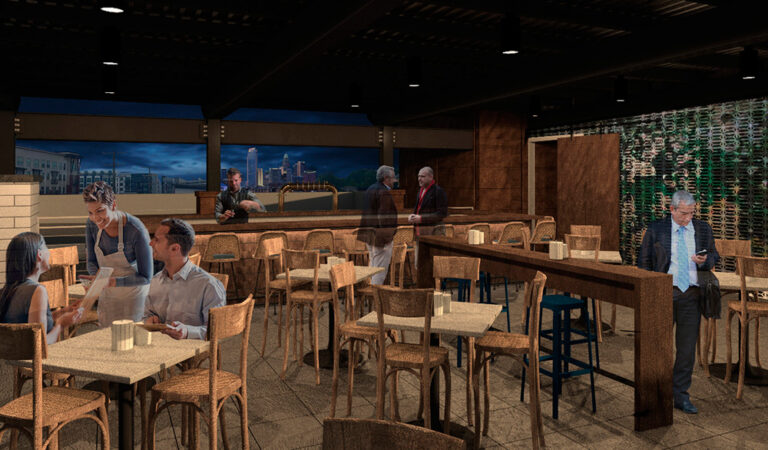 Rooftop terrace with views of Uptown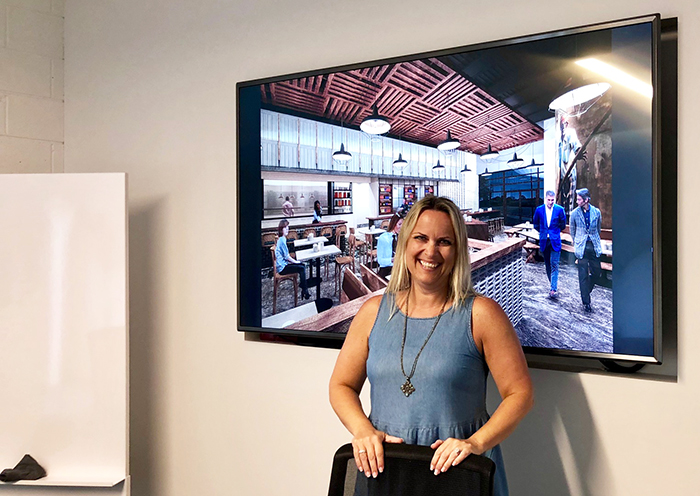 Designer Carrie Frye. Carrie's work includes restaurants like Living Kitchen, Yafo, Bad Daddy's Burger Bar, Sea Level and corporate office like Blue Bloodhound, BGW, MapAnything and Valspar.