Nov. 10, 2021 – Charlotte, NC
Site work for an office building with ground-floor retail in South End is slated to begin this month.
Charlotte developers Marsh Properties and Aston Properties said yesterday that construction is kicking off on the 2825 South project. That six-story building is scheduled for completion in the spring of 2023.
The 138,000-square-foot building is the third phase of the Sedgefield Shopping Center redevelopment, which has been in the works since 2013, the Charlotte Business Journal reported earlier this year. Marsh and Aston previously developed a retail center and a 263-unit apartment complex called The Edge at the site.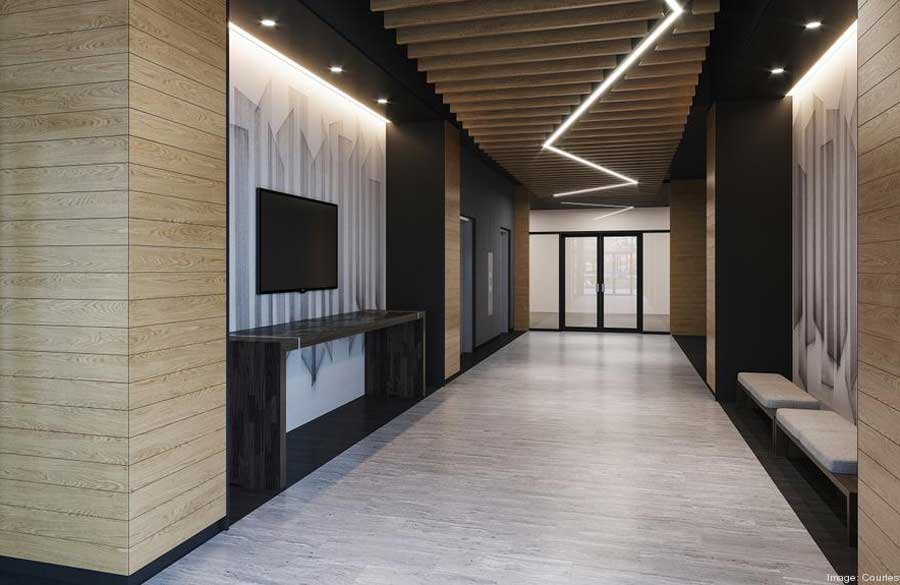 Located on South Boulevard at Elmhurst and Marsh roads, the project consists of 20,000 square feet of ground-level retail and restaurant space with the availability to accommodate indoor and outdoor seating.
There is about 93,000 square feet of office space left after Aston signed on to occupy 10,000 square feet for its new headquarters. Samet Corp. — the project's general contractor — is also leasing 15,000 square feet.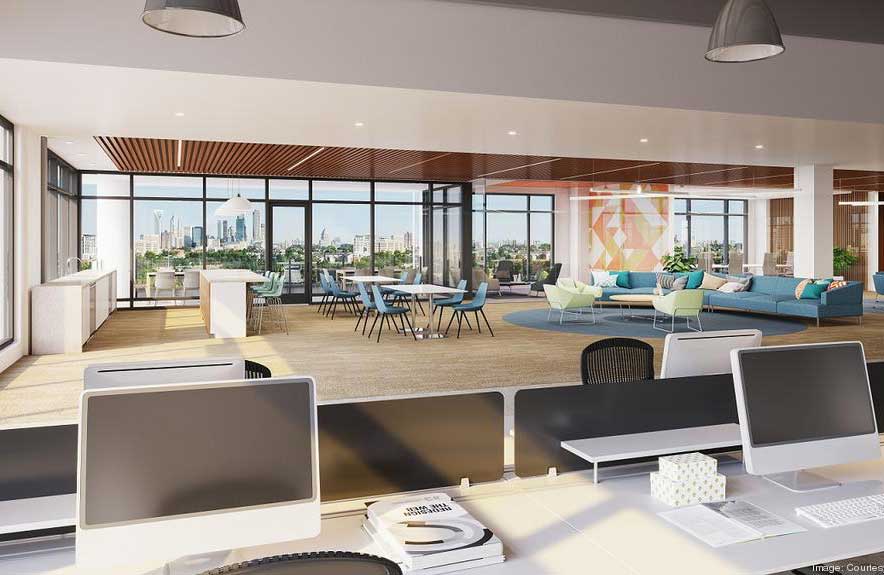 The building has flexible floorplates to accommodate businesses for either full-floor or multitenant scenarios. The four floors of office space sit atop a structured parking deck with about 435 spots, according to the building's website. Corner balconies will offer city views and floor-to-ceiling windows.
"We are excited to add an office component to our Sedgefield redevelopment," said Jamie McLawhorn, president of Marsh Properties, in a press release. "The success of the adjacent Harris Teeter grocery, the popular restaurants and retail like Waterman, Core 704 and Green Brothers, along with The Edge, our new multifamily development, clearly indicates our location delivers an ideal spot to attract talent and enjoy everything that South End has to offer."
The building's architect, LS3P, has included features to reflect current and future work trends, such as touchless automatic entry doors, a large, open main and elevator lobby for social distancing, skylights for air-filtration systems, washable material finishes and a UV CleanAir air sanitization and filtration system for elevators.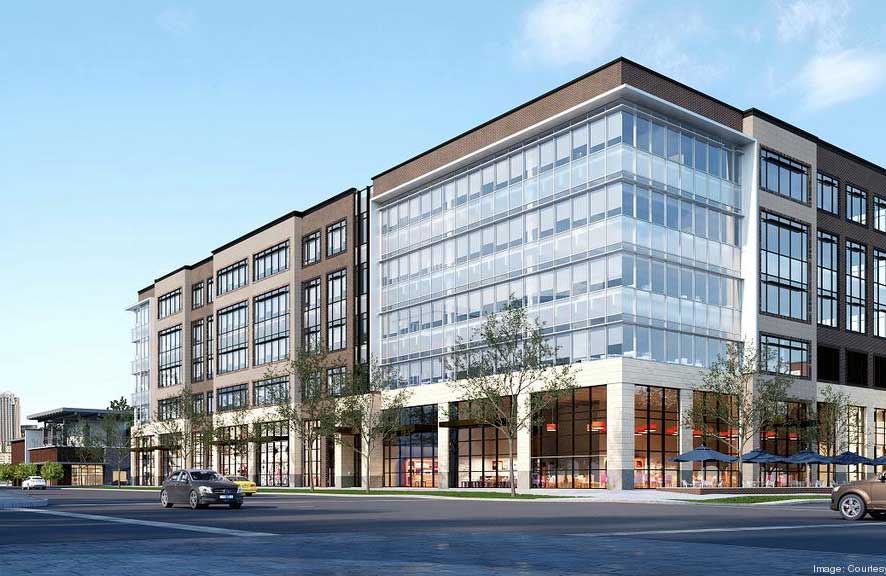 "Aston is thrilled to continue its partnership with Marsh Properties in the development of 2825 South," said George Dewey, president and CEO of Aston, in the release. "In addition to becoming our new headquarters, we are particularly enthusiastic about the uniqueness and quality of the retailers we're in active discussions with for this building."
Trinity Partners' Rhea Green and Chase Merkel will handle office leasing for the project. Lauren Hansen of Aston will manage retail leasing.
Liz O'Connell  –  Staff Writer, Charlotte Business Journal
Renderings courtesy of LS3P.